LMB424-A raising machine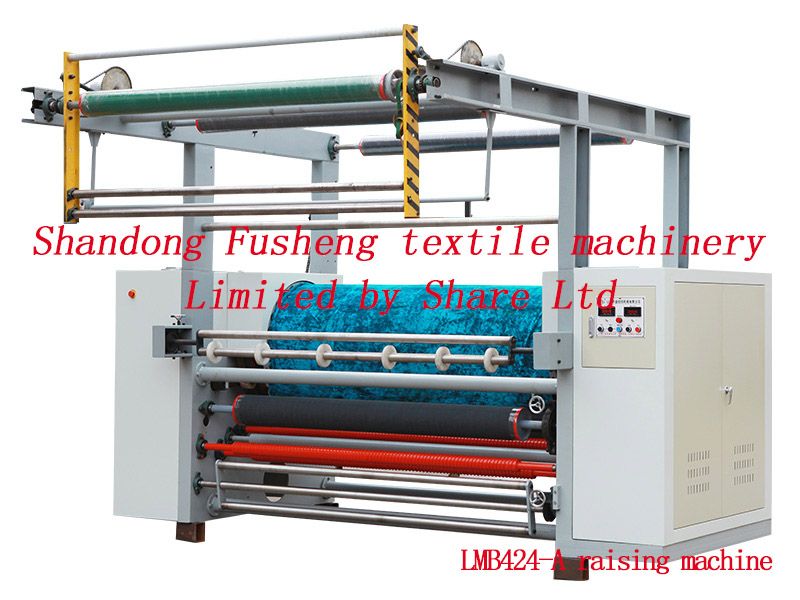 ▼purpose
The machine combines the advanced design concepts of Europe and the United States, the overall beautiful and generous, advanced technology, complete functions, stable performance, high degree of automation. Widely used in wool spinning, knitting, blankets, artificial fur, flannel, knitted fabrics, decorative cloth and many other industries.
▼Main technical parameters
MB424-180

MB424-200

MB424-220

MB424-240

MB424-260

MB424-300

MB424-360



Width of raising roller
1800
2000
2200
2400
2600
3000
3600
Diameter of raising roller
φ70 φ64
Number of raising roller
24 28 32 36
Textile speed
5-45m/min or15-60m/min
 
power
23KVA
30KVA
Total width
3750
3950
4150
4350
4550
4950
5550
Fabricated parts
1. needle grinding machine 2. automatic alignment device 3. turn over device 4. spiral expansion device 5. brush device.